Oscar is the fourth child in a growing family living in the rural Kanungu district of Western Uganda, a 10 hour drive from the nearest cleft centre.
Upon Oscar's birth, his mother Judith was given the news that every parent dreads: there is something seriously wrong with your baby — and nothing can be done. Judith's three other children were delivered without any complications, so the discovery of Oscar's cleft lip came as a huge shock.
This diagnosis, combined with the incorrect assessment that Oscar's anomaly was too severe to be treated caused significant tension in the family. Judith's in-laws even accused Judith of being cursed. She felt alone and abandoned.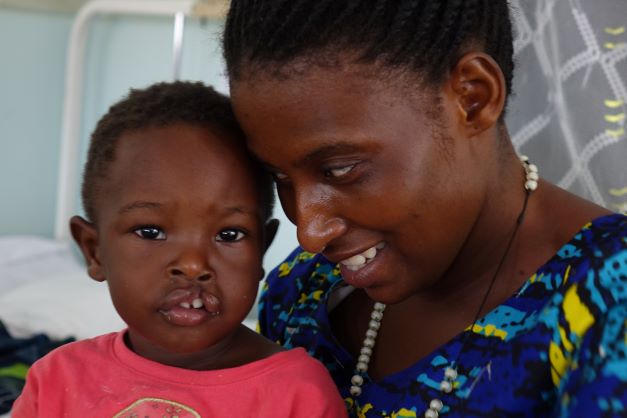 During the subsequent tumult, Judith persevered until she finally met others in the community who knew about cleft. They had assured her that Oscar's lip was indeed treatable — and that CoRSU Hospital, TF's local partner, would provide him with excellent care, free of charge.
Elated, Judith immediately reached out and was promptly scheduled to bring Oscar for an initial assessment. They were seen by a paediatrician, surgeon and nutritionist. All confirmed that a surgery could be safely performed — which also helped to unite the family.
TF donors ensured that Oscar and Judith were supported every step of the way, including transportation to appointments, critical nutritional support and expensive but necessary COVID testing. The family's future seems hopeful once more.
"Thank you! We have received excellent care and support and were able to safely travel back home after Oscar's surgery."
You can help transform the lives of more children like Oscar.
Make a One-Time Gift
or
Become a Bright Start Monthly Donor