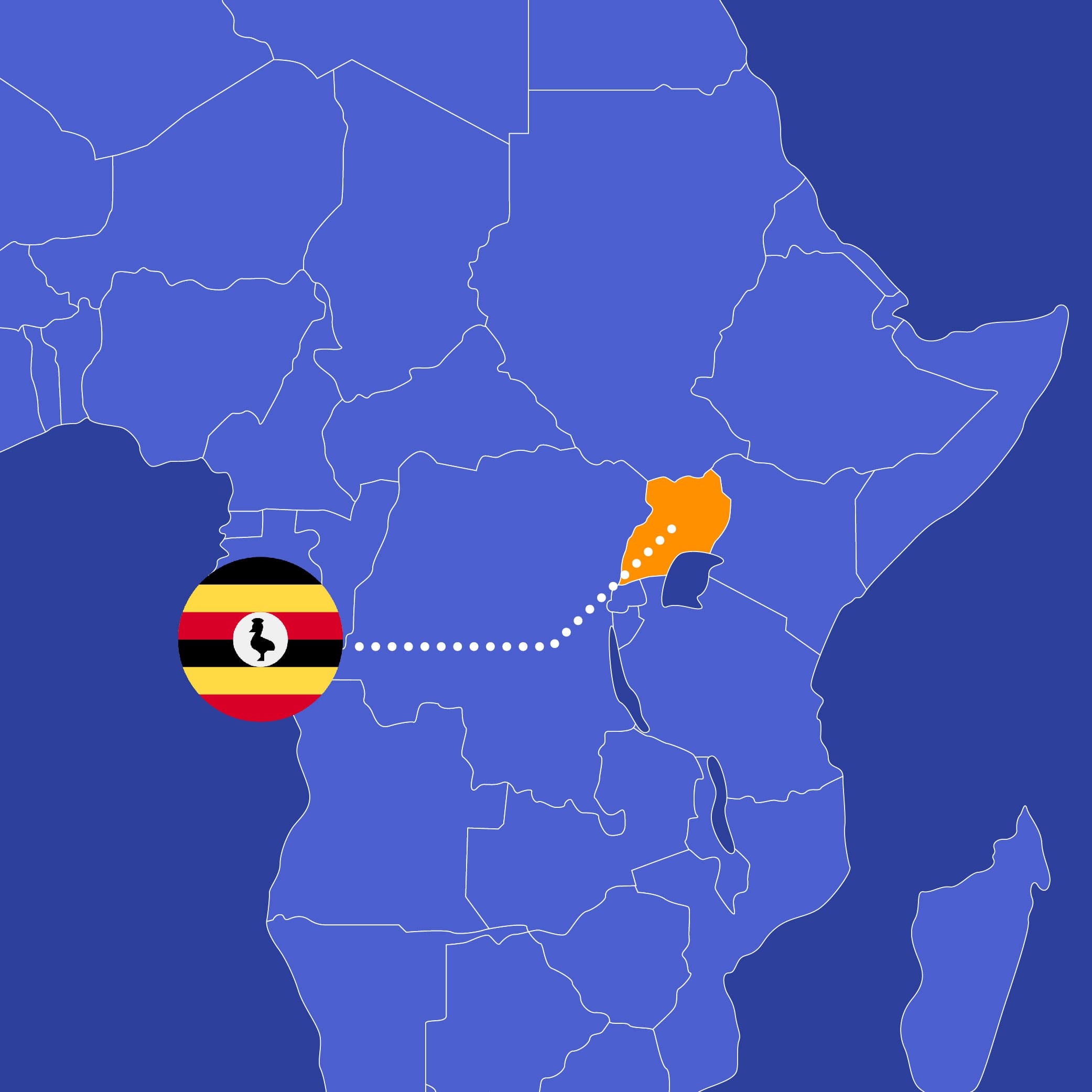 Beliefs about cleft in Uganda often burden families with stigma. Awareness of cleft care and access to treatment is limited, but we're partnering to change that.
Baby John, born with a cleft lip and palate, poses with his family.
Cleft Care in Uganda Today
Uganda has the 8th highest birth rate in the world. As a result, demand for cleft services remains high and continues to grow. Families predominantly reside in rural areas, often several hours' drive to the nearest health centre.
The movement of goods within the country is complex and can be dependent on road conditions, weather, and local politics. Uganda has been particularly affected by global inflation. Increasing costs of food can quickly increase instances of malnutrition - a barrier to a child's safe cleft surgery.
Cleft services are centralized to the Kampala-Entebbe region and the prevalence of cleft specialists is scarce. For families, this means long travel distances and time away from work to access care. Transforming Faces is partnering to increase awareness of cleft at a national level and to make Comprehensive Cleft Care accessible to all families regardless of where they live.
Population: 47,250,000
Capital: Kampala
Below Poverty Line: 42%
Cleft Incidence: 1,500+/year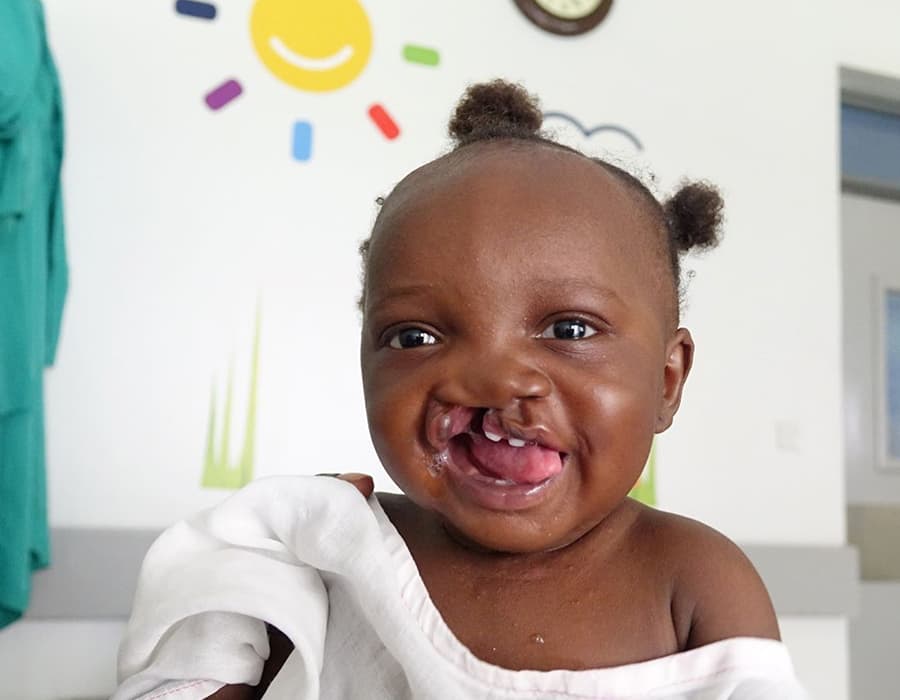 Transportation Assistance

84% of the country's population live in rural areas that are not equipped with specialized health personnel or cleft services. This results in lost wages and significant travel for families to access hospital-based care.

Newborn Nutrition

Many children in Uganda struggle to reach a healthy weight for timely surgery. Families often lack resources and need to be provided counselling to breast or bottle feed a child born with cleft.

Community Engagement

Cleft is widely perceived as a family curse or punishment from god. Many parents feel forced to hide their newborn. Without community engagement workers, families would have no awareness of how to get help.
Parent Support Video: What is Comprehensive Cleft Care?
In collaboration with our partner team, animated videos highlighting different aspects of Comprehensive Cleft Care in a Ugandan context were created in several local languages. Health professionals and community workers use them to educate families about what to expect through the cleft care process.
Hospital visits have been made possible through no-cost transportation assistance last year
Nutrition packages were distributed to patients in need of additional resources to treat or prevent malnutrition
Patients accessed cleft care at our local partner hospital amounting to 3,258 treatments last year
"We were given nutrition packages, transportation assistance, and regular cleft care. With my little earnings, there is no way I'd have managed to pay for care. I thank you for the support of my son's rehabilitation. I have won the battle!"
- Naava, Kisakye's mother
Our Partners in Cleft Care
TF has been supporting partners in Uganda since 2018.
Our Partnerships in Uganda
CoRSU Rehabilitation Hospital, Entebbe