Kyomuhendo was expecting twin girls, but she was shocked to discover that her daughter Prossy was born with a cleft lip and palate. Her midwife was quick to identify the common birth anomaly, affecting an estimated 1,100 births in Uganda each year. She referred Kyomuhendo to Transforming Faces' local partner, CoRSU Rehabilitation Hospital.
CoRSU not only supported Prossy's weight gain by providing critical nutritional information, but they also provided the funds necessary to travel the 30 kilometers to the hospital. Kyomuhendo was determined to provide for Prossy the same opportunities that her twin sister was born with, traveling for appointments to meet with her comprehensive cleft care team of pediatricians, nutritionists and surgeons.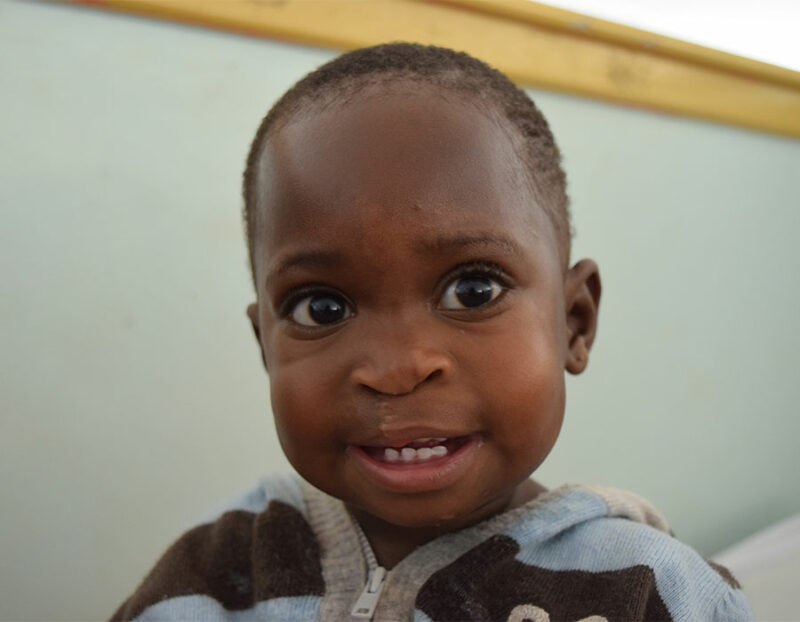 "Like any mother with twins, you cannot allow one twin to own something that the other does not have. They are supposed to be treated equally. I never missed any appointments because I felt the need for my children to be treated equally."
Thanks to Kyomuhendo's determination, Prossy has received surgical treatments to repair her cleft lip and palate. They look forward to beginning speech and language therapy to complete the circle of cleft care made possible by donors like you.
An Update on Prossy – December 2021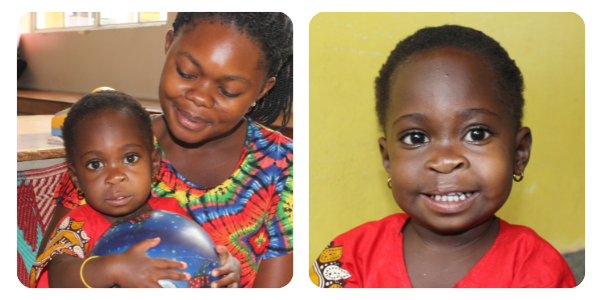 Prossy and her family have been supported every step of the way by TF's local partner, CoRSU Hospital in Uganda. A year later we would like to share an update with you.
Prossy, now 3, recently returned to CoRSU Hospital in October to undergo a surgery for Palatal Fistula repair.
Over the last year, she has been working with her Speech Therapist and has seen growth. "Taata" meaning father, "birye"– for her twin sister, and "myeye-food" are some of the words she is able to pronounce. Speech therapist Daniel Sseremba informs Kyomuhendo that, "It's good progress and more speech improvement is expected after the palatal repair."
Kyomuhendo's message to the TF community is as follows:
"You have already done more than enough for my child. We may not be nearer to the end of the rehabilitation but, we have reached somewhere, and as for me, my child's future is bright. God bless you for the unending support."
Saudha Nakandha, CoRSU's Program Officer, reports that their medical team is inspired by "the rehabilitation journey that this beautiful girl has walked along. The lives of cleft patient families are being transformed, and (TF Support) has continuously enabled CoRSU to fulfill its vision."