In Ethiopia, cleft lip and palate continues to by highly stigmatized. In many communities, a cleft is still believed to be the result of a curse!
Services can be scarce, and TF's long-time partner, Yekatit 12 Hospital has been the only centre delivering comprehensive cleft care in the country of over 100 million people.
Thanks to the team at Yekatit, the lives of the following families have been completely transformed through cleft care!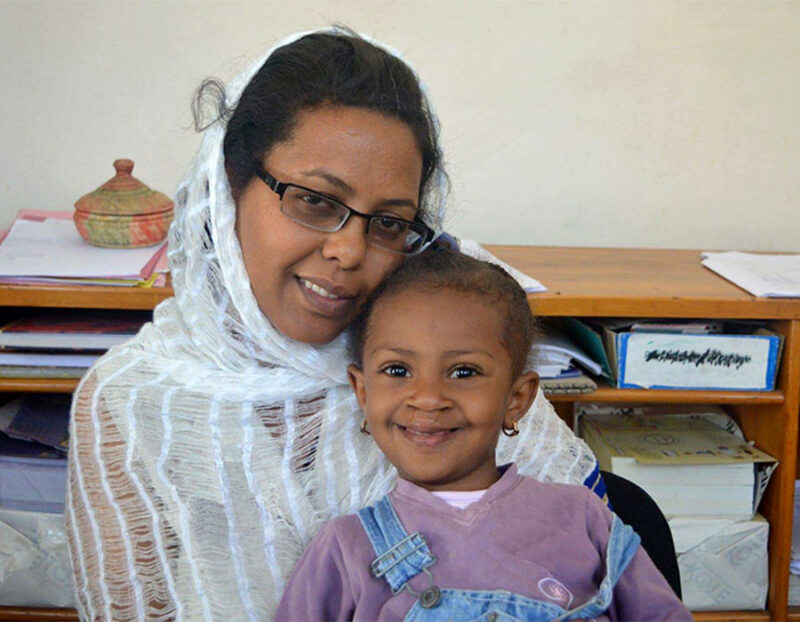 Meet Frehiwot
Today, two-and-a-half-year-old Frehiwot wows everyone she meets with her radiant smile! Her mother and two older sisters beam as they share how much joy she brings to their lives.
Even though her mother had seen other children with cleft in their community, she was shocked when her daughter was born with a cleft lip and palate.
"I was feeling so guilty, thinking I caused my child to have the cleft," her mother shares. "But coming to Yekatit 12 Hospital and receiving information from the cleft team helped me overcome the guilty feelings I had."
The team at Yekatit 12 Hospital immediately began supporting the family through counselling and helped prepare Frehiwot and her mom for her initial repair surgery.
Today, Frehiwot's mom has big dreams for her daughter's future. "Seeing my child after her surgery definitely changed my life!" They continue to come back for appointments every other month, and Frehiwot's mother is committed to the long-term treatment process.
Frehiwot is currently receiving dental treatment and will soon begin speech therapy, which will help ensure she is communicating clearly when she begins school. Frehiwot and her family will have access to the complete circle of care in the years ahead!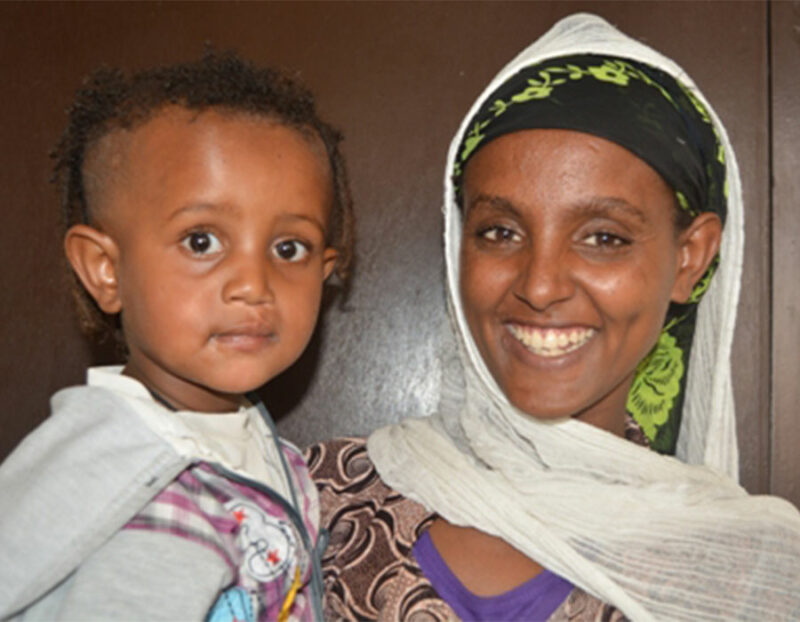 Meet Sarah
Six-year-old Sara was born in a village about 250km from the Ethiopian capital of Addis Ababa.
Her mother gave birth at home, with the help of a traditional midwife. Immediately after the birth, Sara's mom heard the midwife talking about the new baby, and saying there was something wrong with her. This upset Sara's mother so deeply that she didn't even see her child right away.
Luckily, the family was referred to TF's partner, Yektatit 12 Hospital! Sara's mom received counselling and had the chance to meet other children born with cleft, and speak with their parents. This finally made her believe that there was a "cure" for her daughter!
Sara had her cleft lip and palate repair surgeries at Yekatit Hospital, and continues to receive ongoing support from the comprehensive team.
Today, Sara's mom share that "I am very happy about my child! I am very thankful for all the professionals and for Transforming Faces for helping her!"