Cleft Lip and Palate in India
Cleft is one of the most common birth anomalies in the world – affecting approximately 1 in 700 children. As the second most populous country in the world (with a whopping 1.35 billion citizens and growing), it is unsurprising that there are a large number of children affected by cleft in India.
Furthermore, accurate information about the condition continues to be scarce in many parts of the country, and families can face shame and stigma at every turn. Delivering ongoing support for patients in highly remote, rural communities in India poses one of our biggest challenges, as the majority of cleft care facilities are concentrated in urban centres. Poor transportation and limited health infrastructure in these communities can result in long travel times (averaging 8 – 12 hours), making it challenging for remote patients to access care. Additionally, specialized cleft care services – such as speech therapy – are normally provided by private clinics, and not affordable for patients from low-income communities.
Fortunately, TF is working with incredible partners across India to build out comprehensive cleft care centres that patients and families can turn to for support (learn more about SRIHER and ABMSS). Below are two stories out of Agra.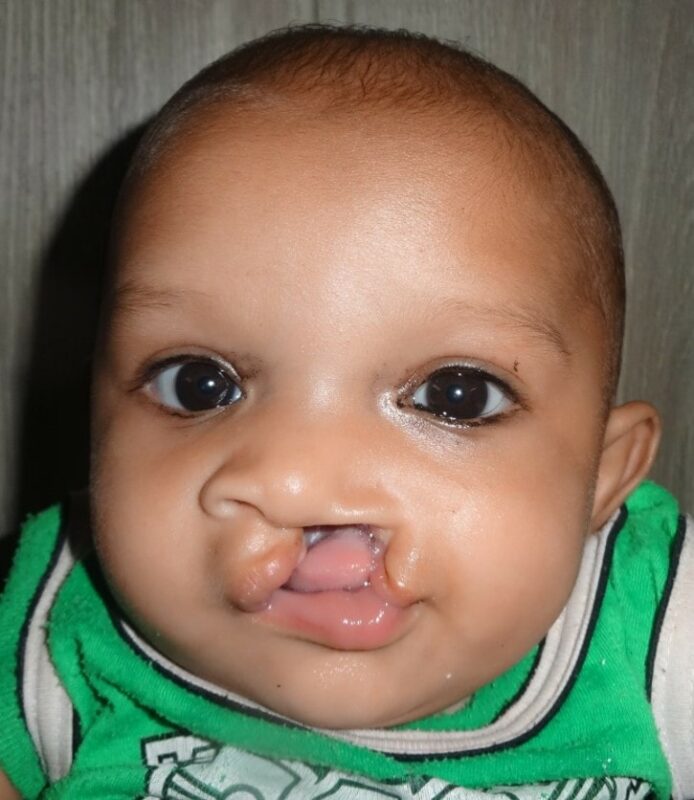 Meet Krishna
Krishna's family "felt blessed" when they learned they were expecting their first child! But they never expected that their son would be born with a cleft. Our partner shares that the family was shocked and dejected by the news that their baby looked different and would face challenges other children wouldn't.
Fortunately, the family was referred to TF's partner. The cleft team quickly rallied around the family and "assurance was given that the would look like a perfectly normal child" and lead a happy, healthy life with access to comprehensive care.
Our partners add that:
"A simple surgery worked wonders for the family, and brought joy to their world. We could give this family a reason to smile, which keeps motivating us to go that extra mile for our patients."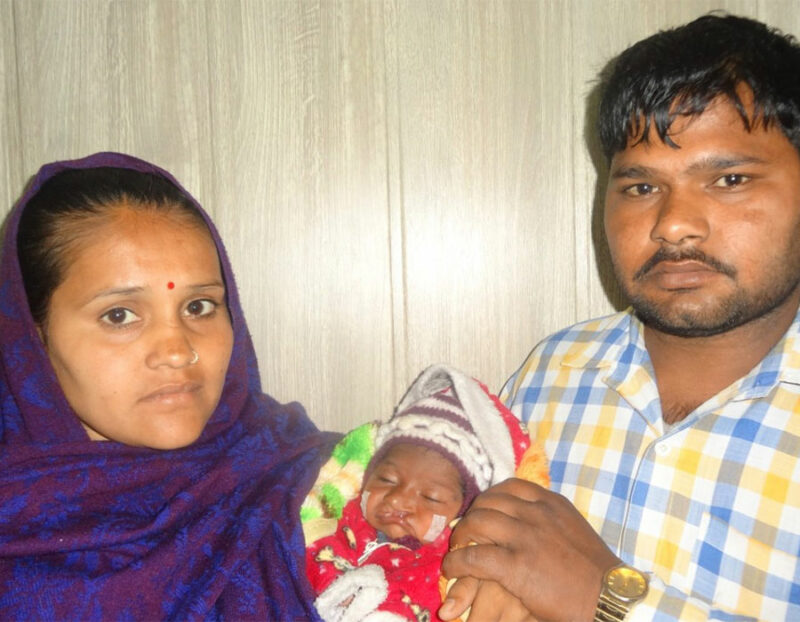 Meet Shivali
Our partner met Baby Shivali shortly after she was born with a cleft. Her "worried parents were reassured that their child would be like any other child" provided she received comprehensive cleft care. This news was a big relief to the new parents!
As a result of her cleft, Shivali was having a hard time breastfeeding and gaining weight. Fortunately, the cleft team provided the family with feeding support and nutritional counselling. In addition to the nutritional therapy, the family was advised by a pediatrician and had regular appointments to ensure their daughter would reach a healthy weight and could have a safe repair surgery.
Our partner shares that "good care by the parents and regular follow-ups lead to the child growing normally," which was a relief to all!
After two months of nutritional support and regular appointment, she was healthy enough to be scheduled for her initial surgery. Our partner shares that: "great results were achieved" and that they were proud that "we could send a smiling family back home" after Shivali's initial surgery.
Thanks to TF's partners in India, these two families (and many others) have access to the cleft care they need to ensure their babies grow into happy, healthy, thriving children who can overcome the limitations of their clefts.