For nearly 17 years, Nattanon has been an inspiration to TF partners and supporters alike. His story reminds us that every child can overcome the limitations of their cleft through access to life-changing, long-term comprehensive care.
TF's long-time partner, the Northern Women's Development Foundation (NWDF) first met Nattanon and his family in 2003. His parents were left in shock at the discovery of his cleft, and had been keeping their new baby from meeting his grandparents, afraid of their reaction.
Like many parents, they worried about what the future held for their child: Would Nattanon ever go to school? Make friends? Find a job? Have a family of his own one day?
Thankfully, the team at NWDF allayed their fears and shared the good news: their son's condition was treatable– and the Comprehensive Cleft Care team would be there to support the family's treatment journey, every step of the way!
Thanks to TF's supporters, Nattanon received his initial cleft lip repair surgery in 2004. A few months later, Nattanon's cleft palate repair was similarly successful.
Through Speech Therapy sessions, Nattanon learned to communicate clearly with classmates and teachers alike, and excelled as a student. Through it all, Nattanon's joyful personality and bright smile moved everyone involved in his treatment journey.
Seventeen years later, Nattanon continues to thrive! His cleft treatments are nearly complete — with only a few orthodontic treatments remaining — but his relationship with NWDF endures. As he trains to become a chef, he enthusiastically shares his story with new parents, inspiring their dreams of their own children pursuing all their hopes and dreams.
Your support helps transform the lives of children like Nattanon, by ensuring they have access to the complete circle of care they need to overcome the challenges they face as a result of their cleft.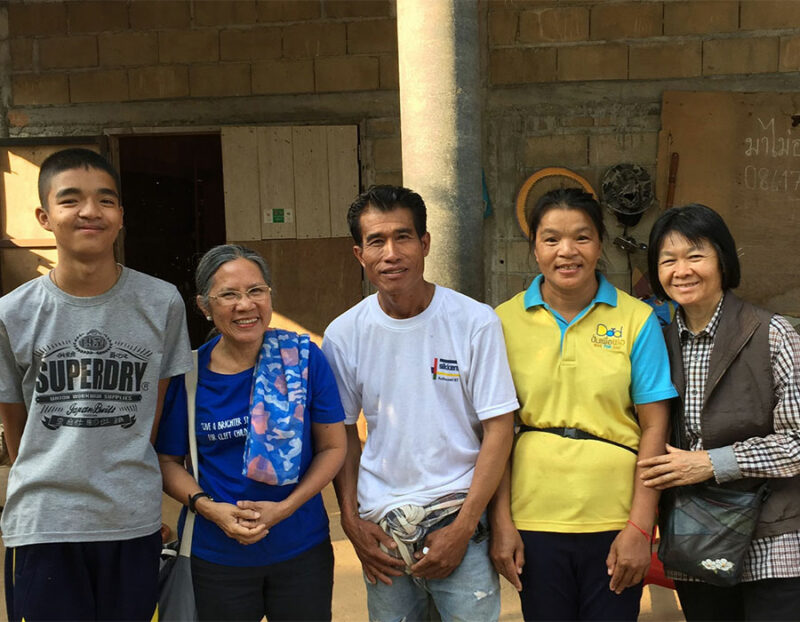 As a Bright Start monthly donor, your gift will go towards making sure children and families have access to the life-changing comprehensive cleft care they need, for as long as they need it! Please consider making a gift today.